Family Homepage of Hajime & Masako Memezawa
---
Masako Got Flight Licence! (27/Jul/1996)
Masako started learning to fly in United States since May/1995.

At beginning, she learned the flight technique from Mr. Seno at Montgomery airport, San-Diego. Then she turned to Aero Heaven Flight School, Big-Bear Airport, California.

She had a final check of licence on 27/Jul, and fortunately, she passed it!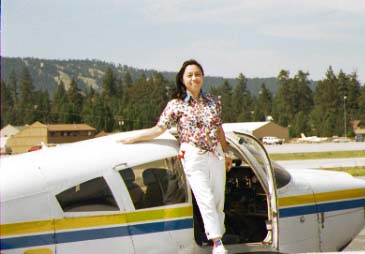 I took licence with this Piper!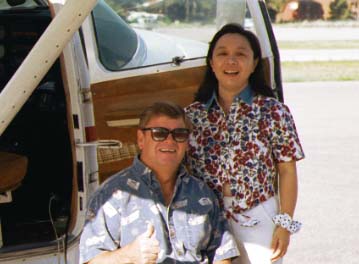 With a president of Aero Heaven Flight School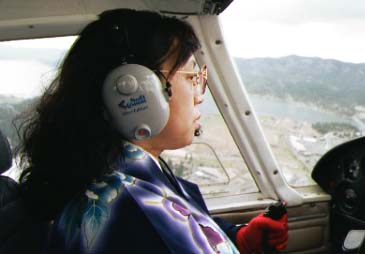 I fly wearing Kimono
---
| Back to Homepage |