Homepage of Miyabi Dental Clinic
---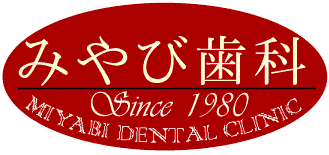 Welcometo the Homepage of Miyabi Dental Clinic
Last update: 2006.10.21


Miyabi Dental Clinic was opened at Koiwa, the east end of Tokyo on 1980. Our specialties are periodontology, Orthodontology, and dental implantation. At this page, we would like to present some news of our field and our memorial photographs. It will be very happy if you are interested in our clinic.
We opened another dental clinic in Ginza, very center of Tokyo, in March 2002. It is just 2min. walk from Higashiginza metro station, and very easy to access.
Miyabi Dental Clinic and Miyabi Dental Clinic Ginza joined Seiyokai Medical Group (President; Hajime Memezawa) in 2002.
Japanese Page is here.
Presidential Director: Masako Memezawa, DDS, PhD
Graduated Matsudo Dental Faculty, Nihon University

Quolified Periodontologist of Japanese Society of Periodontology

Studyed at the Department of Periodontology, Malmo Dental Faculty, Lund University, Sweden

Trained at the Branemark Osseointegration Center, Karandel Medical Hospital, Gothenburg, Sweden

Assistant professor of Periodontology Department of Matsudo Dental Faculty, Nihon University
Masako Memezawa, DDS, PhD: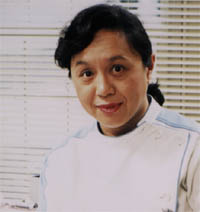 ---
Clinical Specialties:
Periodontology, Orthodontology, Dental Implantation, Laser dental therapy
---
Clinical Scedule:
Miyabi Dental Clinic (Koiwa):
| | | | | | | |
| --- | --- | --- | --- | --- | --- | --- |
| | | | | | | |
| AM | 9:00 -12:00 | 9:00 -12:00 | | 9:00 -12:00 | 9:00 -12:00 | 9:00 -12:00 |
| PM | 15:00 -18:00 | 15:00 -19:00 | | 15:00 -18:00 | 15:00 -18:00 | |
Miyabi Dental Clinic Ginza:
| | | | | | | |
| --- | --- | --- | --- | --- | --- | --- |
| | | | | | | |
| AM | 10:00 -12:00 | 10:00 -12:00 | 10:00 -12:00 | | 10:00 -12:00 | |
| PM | 15:00 -18:00 | | | 15:00 -18:00 | | |
---
Masako's Photogallery:
---
Address & Contact:
Miyabi Dental Clinic:

4-12-3 Kitakoiwa, Edogawa, Tokyo 133-0051 Japan

Phone: int+ 81-3-3671-0648, Telefax: int+ 81-3-3671-0646

Miyabi Dental Clinic Giza:

6F Ginryo Building, 4-10-6 Ginza, Chuo-ku, Tokyo 104-0061 Japan

Phone: int+81-3-3541-6484, Telefax: int+ 81-3-3541-6483
---

This Page is resistored to Yahoo! Japan
Copylight (c) Masako Memezawa, 1995-2006